We have a treat for you today. Today is our 9th edition of AuthorVids! So what is an Author Vid? An AuthorVid is where we send questions to an author or and they answer them in a video or they choose to chat about their book instead. Today's guest author is Donna Fletcher Crow, author of the mystery novel, A Darkly Hidden Truth. Please check out her website and book information following the video. And don't forget to follow Donna on her virtual book tour here!
And now I'm happy to bring you Donna Fletcher Crow, author of A Darkly Hidden Truth!
* * * * *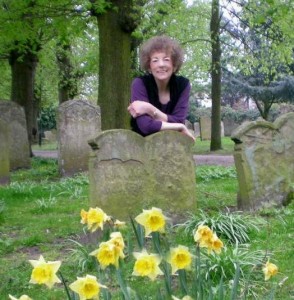 ABOUT DONNA FLETCHER CROW
Donna Fletcher Crow is the author of 38 books, mostly novels dealing with British history. The award-winning Glastonbury, an Arthurian grail search epic covering 15 centuries of English history, is her best-known work. Donna and her husband live in Boise, Idaho. They have 4 adult children and 11 grandchildren. She is an enthusiastic gardener.
Her newest release is A Darkly Hidden Truth, book 2 in her clerical mystery series The Monastery Murders. She also writes the Lord Danvers series of Victorian true-crime novels and the romantic suspense series The Elizabeth & Richard Mysteries. To read more about these books and to see book videos for A Darkly Hidden Truth and for A Very Private Grave, Monastery Murders 1, as well as pictures from Donna's garden and research trips go to: www.DonnaFletcherCrow.com.
Felicity can't possibly help Father Antony find the valuable missing icon. She's off to become a nun. Then her impossible mother turns up unexpectedly. And a good friend turns up murdered…
Breathtaking chase scenes, mystical worship services, dashes through remote waterlogged landscapes keep the pages turning. Felicity learns the wisdom of holy women from today and ages past and Antony explores the arcane rites of the Knights Hospitaller. But what good will any of that do them if Felicity can't save Antony's life?